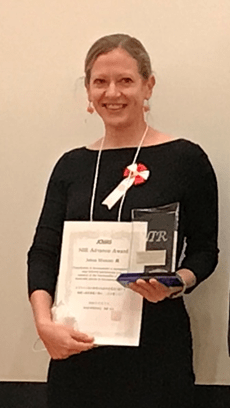 We are very pleased to announce that Associate Professor Jelena Muncan received the NIR Advance Award from Japanese Council of Near Infrared Spectroscopy for her contribution to development of aquaphotomic near infrared spectroscopy and research of the functionality of water molecular species in bio-aqueous system. The Award ceremony was held at the 38th Near Infrared Forum at Tokyo University, Japan, on November 17th, 2022.
This is the second time our laboratory received such prestigious award. Professor Roumiana Tsenkova also received the award in 1998.
For Jelena, who has been doing research on Aquaphotomics in Japan for more than five years, and for our laboratory, it is a great pleasure to receive the Japanese award in recognition of her contribution.
In the award lecture, she presented the history of Aquaphotomics research, the novelty and originality of this scientific field, the latest discoveries and advancements. Using visually very appealing materials she presented some of her latest research results, released this year, about the changes in water molecular structure in strawberries*1 and lettuce*2 during refrigerated storage and connected the same findings with how water behaves during cement hydration*3. While it may seem incredible that those phenomena have something in common, her lecture clearly demonstrated the strong power of aquaphotomics for exploration of versatile biological and aqueous systems.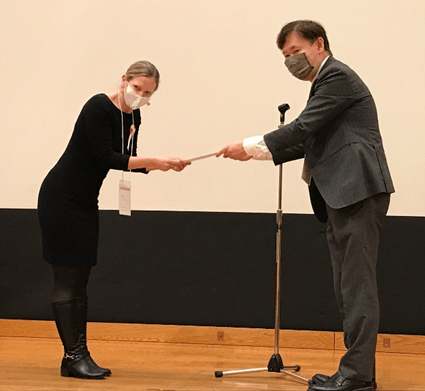 In closing of her talk, Jelena expressed that she was not only grateful, but deeply moved by this award. She said that this will probably be her dearest award in the entire life, because it comes from Japan, a country which she loves the most, and which enabled her to work and develop as a scientist. She promised that she will continue to grow and develop and contribute to science and especially to the development of young generations of scientists in Japan.
*1: Muncan, J., Anantawittayanon, S., Furuta, T., Kaneko, T., & Tsenkova, R. Aquaphotomics monitoring of strawberry fruit during cold storage–a comparison of two cooling systems with and without electric field. Frontiers in Nutrition, 3018. https://doi.org/10.3389/fnut.2022.1058173

*2: Vitalis F., Muncan J., Anantywittayanon S., Kovacs Z. Tsenkova, R., Aquaphotomics Monitoring of Lettuce Freshness During Cold Storage (submitted for publication)

*3: Muncan, J., Tamura, S., Nakamura, Y., Takigawa, M., Tsunokake, H., & Tsenkova, R. (2022). Aquaphotomic Study of Effects of Different Mixing Waters on the Properties of Cement Mortar. Molecules, 27(22), 7885. https://doi.org/10.3390/molecules27227885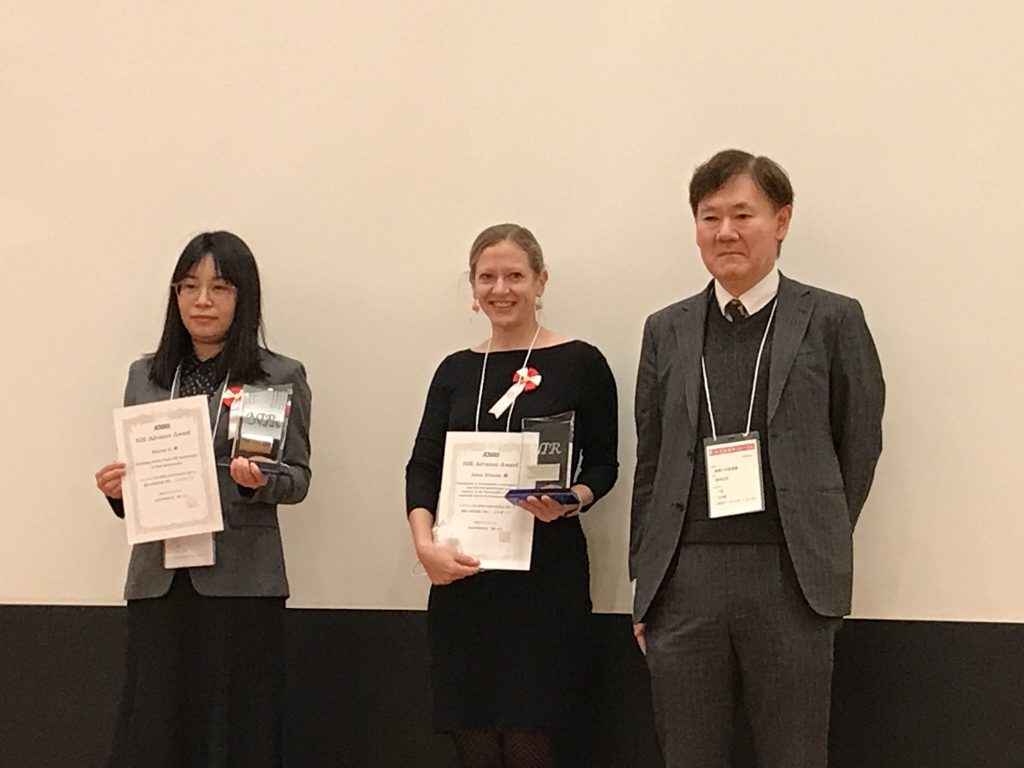 For more information about the NIR Advance Award, please visit the website of Japan Council for Near Infrared Spectrocopy.
Stay tuned for her further endeavors!