Webinar Recording
---
Dear friends and colleagues,
It is our pleasure to invite you to the 2022nd Aquaphotomics Award and the first aquaphotomics webinar in the year 2023!
This time we will have an honor and pleasure to host a lecture by the 2022nd Aquaphotomics Awardee, Prof. Dr Masato Takeuchi. Prof. Takeuchi's publications are eagerly awaited by our Aquaphotomics Research Department. His works are unique and set the example of how clearly and beautifully all the intricacies of molecular structure of water and related functionality can be described based on the information extracted from the measured spectra.
In his hands, spectroscopy is like a super-power tool that allows him to observe the molecular structure of water as if he is looking at it with a microscope. The assignment proposed in his papers proves the existence of already discovered and defines new Water Matrix Coordinates (WAMACS). Therefore, his work makes a significant contribution for the development of aquaphotomics and we are happy to hear him talking about his latest discoveries.
In the lecture, Prof. Takeuchi will talk about the mechanisms of dehydration of hydroxide and hydration of oxide, as well as adsorption of water on zeolites and if time allows, he might touch on some other related phenomena.
Please mark this date and time in your calendars, and join us on 10th February, 5pm JST. Please find all the information about the lectures at the schedule below. The webinar will be held using Zoom platform free for all who wish to participate. All you need to do is sign up for attendance using a "Sign up" form provided below the schedule.
This is the webinar you should not miss! Whatever your field of work is, if you are interested in water, in aquaphotomics and/or using spectroscopy, you will be enriched by this experience and you will also eagerly follow the work of Prof. Takeuchi.

---

2022nd Aquaphotomics Award Webinar – Schedule
~ Webinar Schedule ~
Time & Date: 2023/02/10 (Friday)
Starts at: Japan Time (JST) 5:00 PM
Central European Time (CET) 9:00 AM
Ends at: Japan Time (JST) 6:00 PM
Central European Time (CET) 10:00 AM
---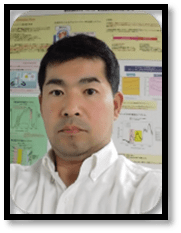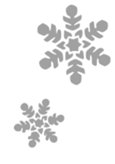 Prof. Dr Masato Takeuchi
Department of Applied Chemistry, Graduate School of Engineering, Osaka Prefecture University, Osaka
---
Near-IR spectroscopic observation: dehydration of hydroxide and hydration of oxide
To tackle global warming issue due to escalating CO2 emission, researches have focused on the effective use of unharnessed thermal energy using chemical heat storage (CHS) materials. For example, dehydration of Mg(OH)2 and hydration of MgO correspond to storage and output processes of thermal energy, respectively. In this lecture, the mechanism of Mg(OH)2 dehydration and MgO hydration by using NIR spectroscopy will be presented. In addition, some of the phenomena related to adsorption of water will also be discussed.