The Second Aquaphotomics European Conference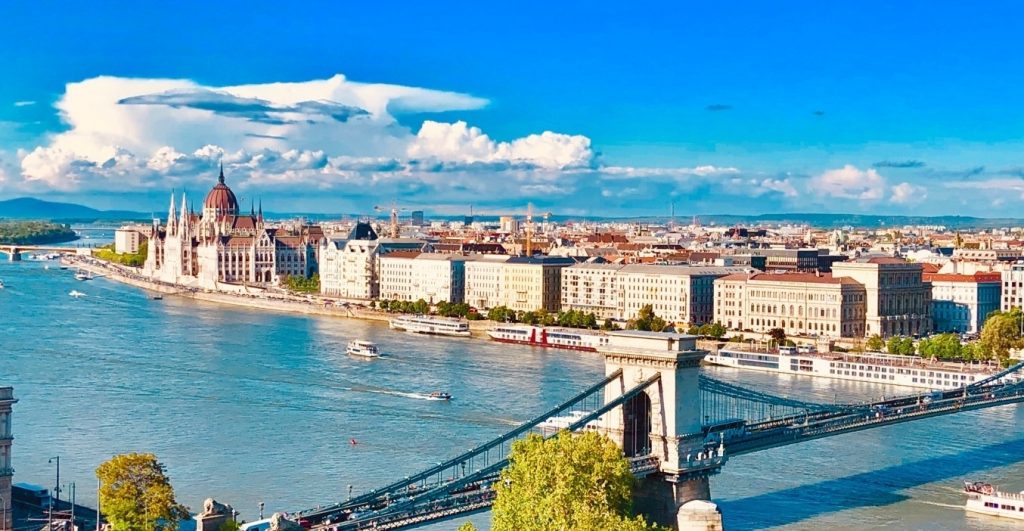 About the Conference
The Second Aquaphotomics European Conference 
Venue: Lurdy International Conference Center (Budapest, Könyves Kálmán krt. 12-14., 1097)
City: Budapest, Hungary 
Date: 2nd – 3rd December, 2019 (4th Biosystems Joint Conference)
Conference website: https://www.aquaphotomics.com/european-chapter/
Contact email: aquaphotomics.eu@gmail.com
Scientific Committee
Honorable Chair: Roumiana TSENKOVA (Kobe University, Japan)
Albert KRASTANOV (University of Food Technologies, Bulgaria)
Aleksandar SLAVCHEV (University of Food Technologies, Bulgaria)
Christian HUCK (Leopold-Franzens University, Austria)
Cristina MALEGORI (University of Genova)
Dusan KOJIC (Keio University, Japan) 
Everine Van DE KRAATS (Water Research Lab, Germany)
Federico MARINI (University of Rome La Sapienza, Italy)
George BÁZÁR (Kaposvár University, Hungary)
Jelena MUNCAN (Belgrade University, Serbia)
Tiziana CATTANEO (CRA-IT, Italy)
Zoltan KOVACS (Szent István University, Hungary) 
Organizing Committee
Chair: Zoltan KOVACS (Szent István University, Hungary) 
Bernhard POLNER (Innsbruck University, Austria) 
Everine Van DE KRAATS (Water Research Lab, Germany) 
Cristina MALEGORI (University of Genova) 
George BÁZÁR (Kaposvár University, Hungary) 
Lawrence WONG (Kobe University, Japan)
Local Organizing Committee
Viktoria Zsom-Muha
Laszló Baranyai 
Zoltan Gillay 
Zsanett Bodor 
John-Lewis Zinia Zaukuu
Welcome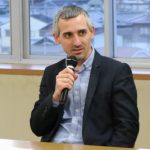 Dear colleagues, 
On behalf of the Organizers, we cordially invite you to the 2nd European Aquaphotomics Conference scheduled to take place on the 2nd – 3rd December, 2019 in Budapest, Hungary. 
The 2nd European Aquaphotomics Conference is organized in cooperation with the Faculty of Food Science, Szent Istvan University, SISNIR – Società Italiana di Spettroscopia NIR and the International Aquaphotomics Society.
Aquaphotomics is an interdisciplinary scientific field that has increasingly become relevant in Europe, especially with the dynamic changing era of science and its value to life. The goal of this conference is to build upon evolving ideas from the First Aquaphotomics meeting in Lugano, Switzerland by bringing together scientists, scholars, students and industrial key players to brainstorm on challenges of mutual interest. This conference provides opportunities for delegates and participants from all over the World to exchange new ideas and experiences, to establish business or research relations and to find new partners for future collaboration.  
The program will cover major fields of science, particularly spectroscopy and water functionality. The official language will be English and will commence with a semi-irregular but exciting session of direct conversations and interactions among participants. This is to help familiarize with each other's expertise and get amicable even before the workshop starts so that ideas can be freely shared with more confidence to make greater impacts. Presentations will include invited plenary and keynote lectures, scientific presentations, flash presentations and poster sessions. 
We are looking to forward to welcoming you to our amiable city for the 2nd European Aquaphotomics Conference, and we hope that you will find it a stimulating scientific event and an impactful personal experience. 
Chairperson 
Zoltan Kovacs
Program
Conference program
2nd December (Monday) – optional: 
Workshops and conference tour*
10:00-12:30: Workshop (Free)
12:30-Evening: Tour at a fee of 90 Euro/person
3rd December (Tuesday): 
9:00-10:35: Scientific section 1
10:35-11:05: Coffee break
11:05-12:30: Scientific section 2
12:30-13:30: Lunch
13:30-15:00: Scientific section 3
15:00-17:00: Round table with coffee
17:00-17:40: Invited plenary presentation with closing remarks
18:00: Dinner
4th December (Wednesday) – Optional (for free for those who have accepted abstract)
3rd International Conference on Biosystems and Food Engineering joint conference
Registration & Abstracts
Important Dates
Important dates and deadlines 
Abstract submission: 15th 25th October, 2019 
Notification: 3rd November, 2019 
Payment: (early bird) 31st October, 2019 
Registration fees: 
early bird (by 31st October)

Student: 100 Euro 
Regular: 120 Euro 

normal and on-site payments

Student: 120 Euro
Regular: 150 Euro 
Includes: conference participation and conference materials food and drink during the conference (including dinner on 3rd November, 2019). 
Invited Speakers & Workshop
Invited Speakers
(click on each speaker to see speaker bio)
Roumiana Tsenkova

Kobe University, Japan

Bio

Roumiana Tsenkova received a master degree and Dr. Eng. in Automation from Technical University (TU) Rousse, Bulgaria and Dr. Agr. (2004) from Hokkaido University, Japan. She joined the Automation Department of TU Rousse in 1978 as Assistant Professor. In 1990, she became Associate Professor at the same Department. She began her career in Near Infrared Spectroscopy (NIRS) developing a sensor for disease (mammary gland inflammation) diagnosis under the supervision of Prof. N. I. Kirilin from Moscow Agricultural Academy of Science in Russia. In 1990, after becoming associate professor at the Faculty of Electronics, TU Rousse in Bulgaria, she was awarded the Japanese Monbusho Scholarship for post doctoral studies of sensors for robotic milking at Obihiro University, Japan. Later in 1992, she moved to Hokkaido University in Sapporo, Japan, as researcher to develop NIR technology for Bio-monitoring. After completing her work at Hokkaido University, in 1996 she won a Faculty member position as associate professor of Kobe University where she advanced to tenured professor in 2006.

Since moving to Kobe University, Professor Tsenkova and her team have had numerous interdisciplinary projects financed by the Japanese Government. Her primary area of interest is the use of near infrared spectroscopy (NIRS) and multivariate analyses for bio-diagnosis and bio-monitoring related to functional studies in life science, bio technology and agriculture. Professor Tsenkova was the first ever to apply NIRS for non-invasive disease diagnosis. Recently, she demonstrated, through perturbation NIR spectroscopy of water and bio fluids, a clearer understanding of the relationship between the spectral characteristics of water molecular system and its biological functions. In 2005, at the International Conference of NIRS, she proposed Aquaphotomics as a new scientific filed to study the collective characterization and quantification of pools of water molecules that have the same molecular vibration and translate into structure, function, and dynamics of organisms or aqueous systems.

Roumiana Tsenkova and her work are recognized throughout the world by numerous invited talks, papers, collaborative studies and patents.  She has written more than 120 peer reviewed papers and book chapters. In addition to guiding her undergraduate and graduate research team at Kobe University, Professor Tsenkova teaches Fluid Mechanics (in English and Japanese) and Bio measurement Technology (in Japanese) and since 2015 she is adjacent professor at the Medical Faculty of Keio University in Tokyo.

Professor Tsenkova has received Young Inventors' World Exhibition Award in Moscow, in 1985, and Inventor's International Exhibition Award in 1987. She was awarded 15 Japanese and International patents. In 1998, she received the Japanese NIR Advanced Award. For her work on using wavelet spectral transformation for disease diagnosis, she received ICNIRS Award for poster presentation in 1998. In 2002, she received the Near Infrared Buchi Award and, in 2006, the highest award in NIRS, the Tomas Hirschfeld Award for her work on NIRS for Disease Diagnosis and Pathogen Identification and for establishing the Aquaphotomics.

Antonella De Ninno

ENEA, Italy

Abstract

"On the quantum nature of the two fluids in liquid water"

(Download) 

Bio

Antonella De Ninno received the degrees in Physics from the University "La Sapienza" of Rome in 1984. Since 1987 she is researcher at the ENEA (Italian National Agency for New Technologies, Energy and Sustainable Economic Development) research centre in Frascati, near Rome. Her experience ranges from solid state to nuclear physics. She is author of more than 80 research items (papers, chapters, conference papers and patents). She serves as reviewer in many international journals and has been tutor of several undergraduate and graduate thesis and fellowship.

Her initial interests were in solid state physics and, in particular in low temperature effects on materials and superconductivity.

In 1999-2002 she coordinated the ENEA Project "New Hydrogen Energy" on the nuclear properties of deuterium stored in solid lattices. The project was supervised by the Nobel laureate Carlo Rubbia, former President of ENEA.

The collaboration with two important Italian theoretical physicists, Giuliano Preparata and Emilio Del Giudice, started during the "New Hydrogen Energy" project, moves her towards the concept of quantum electrodynamics (QED) coherence in condensed matter. Such a theory allows an original approach to the supra-molecular structure of liquid water and its peculiar role in biology. Since then she worked on several experimental layout (FTIR, X-ray fluorescence, THz spectroscopy) with the aim to prove the two-fluids nature of liquid water. She is also interested in the effect of ions in the structural order of water and in the interaction between extremely low frequency electromagnetic fields and living systems. She is involved in research projects intended to detect such interactions even in the perspective of practical applications.

Christian Huck

Leopold-Franzens University, Austria

Bio

Christian Huck currently holds the positon of a full professor at the Institute of Analytical Chemistry and Radiochemistry, CCB-Center for Chemistry and Biomedicine, Leopold-Franzens University, Innsbruck, Austria. He started his academic career just after finishing his PhD studies in 1998 as a postdoc and an assistant professor in the following. At this time also research in the field of NIRS was started. In 2006 he received the habilitation for analytical chemistry and was appointed as an associate professor by then. After neglecting a call to the University of Stuttgart in 2015 he agreed to a call to the University of Innsbruck. In 2015 and 2016 he was a visiting guest professor at Professor Yukihiro Ozaki´s lab at Kwansei-Gakuin University (Sanda, Hyogo, Japan). Today, Christian Huck is responsible for a broad field of analytical technologies including beside near-infrared spectroscopy (NIRS) also separation and enrichment methods, mass spectrometry (MS) and others. Focusing towards NIRS in his research towards NIRS he has published more than 300 papers and received an h-index of 44 (> 7000 citations). Christian Huck is also the Tomas Hirschfeld Award 2018 winner and is well-known as the editor of NIR News. In his research he focuses on natural compounds including food and medicinal plants, biotechnology (blood and cancer analysis) as well as material analysis.

 

Jack A. Tuszyński

DIMEAS, Politecnico di Torino, Italy

Abstract

"What we know and don't know about water in and around microtubules and why it is important to understand the dynamics of the aqueous cellular environment of microtubules"

(Download) 

Bio

Affiliations

Professore Ordinario, DIMEAS, Politecnico di Torino
Allard Endowed Research Chair, Department of Experimental Oncology, University of Alberta
Full Professor, Department of Physics, University of Alberta
Adjunct Professor, Department of Medical Microbiology and Immunology, University of Alberta
Adjunct Professor, Department of Biomedical Engineering

Professor Jack Tuszyński obtained his Ph.D. in condensed matter physics in 1983 from the University of Calgary. From 1983 to 1988 he was a faculty member at the Department of Physics of the Memorial University of Newfoundland in St. John's. He moved to the University of Alberta in 1988 as an assistant professor, between 1990 to 1993 he was an associate and then full professor at the Department of Physics. As of 2005 he has held the prestigious Allard Chair in Experimental Oncology at the Cross Cancer Institute where he leads an interdisciplinary computational drug discovery group. He is also a Fellow of the National Institute for Nanotechnology of Canada.

Dr. Tuszyński held visiting professorship and research positions in China, Germany, France, Israel, Denmark, Belgium and Switzerland. He has published almost 500 peer-reviewed journal papers, and 12 books. He delivered almost 400 scientific talks at conferences on five continents, half of which were invited presentations. He submitted 15 reports of invention, 21 patent applications and obtained 4 patents in the USA, South Korea, Japan and Singapore. His research has been supported by over 100 research grants from Canadian, US and European funding agencies. He is on the editorial board of almost 30 international journals including the Journal of Biological Physics. He is an Associate Editor of The Frontiers Collection, Springer-Verlag, Heidelberg.

Research Interests

Rational drug design
Microtubule assembly and function
Models of motor protein function
Integration of mathematical modelling into the pharmaceutical development process

The major thrust of the computational biophysics group is in silico drug design for cancer chemotherapy applications and in vitro testing. Dr. Tuszyński's research interests are strongly linked to the protein tubulin and the microtubules assembled from it. These have been studied using methods ranging from simple stochastic models to detailed molecular dynamics computer simulations, as well as through laboratory manipulations of living cells. Due to its prominent role played in eukaryotic cell division, tubulin is an important target for anti-cancer cytotoxic treatments. Our on-going research aim is to identify variants of known compounds showing greater tubulin isotype-specific effects. These could potentially lead to more efficacious chemotherapy treatments with lower side effects. Other studies in our group have examined microtubule electrical, structural, and mechanical properties; proteins that bind to microtubules (MAPs); and the motor proteins in cells that travel along microtubules and actin filaments. We are also developing physiologically-based models and simulations for pharmacokinetic and pharmacodynamic applications.

 
Workshop Speakers
(click on each speaker to see speaker bio)


George Bazar

Kaposvár University, Hungary

Bio

George Bazar, PhD, graduated from Kaposvár University as an agricultural engineer in 2006. As a student, he was involved in research using CT diagnostics for animal breeding. As a doctoral student, his research focused on the use of near-infrared spectroscopy in the analysis of animal products. He received his PhD in 2011 from the Doctoral School of Animal Science at Kaposvár University. In 2012 he was awarded a two-year postdoctoral fellowship of the Japan Society for the Promotion of Science and started working with Prof. Roumiana Tsenkova in the Biomeasurement Laboratory of Kobe University, Faculty of Agriculture, until 2014. His field of research was the investigation of biological systems through the molecular structure of water and its changes, using aquaphotomics. In 2015, he returned to Kaposvár University, and his field of research has been extended with the development of chemometric methods for spectroscopy and instrumental aroma analysis of foods and feeds. As a senior research fellow he teaches BSc, MSc and PhD courses in English and Hungarian, covering the rapid analytical methods. Besides his academic activity, he was head scientist at Tellspec Inc. from 2016 until 2017. Since 2018, he has been the head of research at Adexgo Kft., where he leads the Correltech division focusing on the development and application of correlative analytical technologies in feed industry.

Bernhard Pollner

Medical University of Innsbruck, Austria

Bio

Bernhard Pollner graduated to MD from Innsbruck Medical School in 2004 and has been involved in various fields of science since then, always with a focus on non-mainstream and unconventional topics. He works as a scientific consultant for a well known Austrian company, and one of his main interests is water resp. water in biological systems. He worked one year as a visiting scientist in the water-research laboratory of Prof. Gerald Pollack at the University of Washington in Seattle, USA, followed by a stay at Kobe University, Japan, where he started working with the Aquaphotomics data-evaluation approach of near infrared spectroscopy data. He is specialized in developing and implementing data-analysis and – visualization workflows and easy to use, yet powerful near infrared spectroscopy data evaluation techniques. Currently, Dr. Pollner is a PhD-Student at the Department of Hygiene and Medical Microbiology at the Medical University of Innsbruck, Austria, where he studies the microbiological effects of physical treatment of water.

 
Sponsorship
Sponsorship Invitation
Details of sponsorship can be downloaded here: Click to download
Accommodations
Accommodations 
We made pre-reservation for the participants of the conference with three hotels at various rates, please find our offers below.
The offers are valid for the days between 1st and 4th December, 2019.
---
Hotel Leonardo ****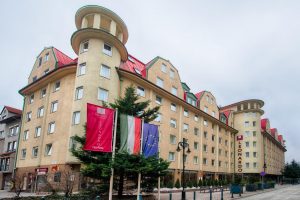 Offers of the hotel
The hotel is serving double rooms with two beds for one or two persons.
For one person: 69 EUR/room/night including breakfast
For two persons 79 EUR/room/night including breakfast
Rooms can be upgraded for extra cost:
Superior room is for extra 10 EUR /room/night
Suite room is for extra 30 EUR/room/night
The prices include taxes and access to the hotel's Fitness Room and Wi-fi.
Reservation instructions
The reservations can be done by filling the form (Click to download: HotelLeonardoBookingForm) and sending it to reservations.budapest@leonardo-hotels.com, please refer to "Scientific Meeting Physics Department" in the e-mail.
Payment and cancellation policy
Payment can be done in the hotel directly, in cash or by card. Please state your preferred payment method (cash/credit card) in the booking form.
Cancellation of the reservation: free by 16th November, 18:00 (local, Hungary time). After this 100% of the fee has to be paid.
Website: https://www.leonardo-hotels.com/leonardo-hotel-budapest
Location: The conference venue can be reached in about ten minutes with Tram 51.
---
Hotel Actor ****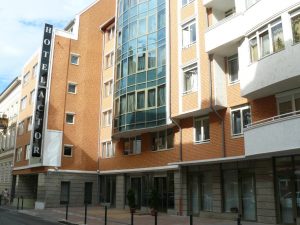 Offers of the hotel
Standard category

Single room (one bed): 64 EUR/room/night including breakfast
Double room (two beds) 70 EUR/room/night including breakfast

Superior Category

Single room (one bed): 75 EUR/room/night including breakfast
Double room (two beds) 80 EUR/room/night including breakfast
The prices include taxes and access to Wi-fi.
Reservation instructions
Reservation can be made until 31st October at this price referring to the conference.
The reservations can be done by filling the form (Click to download: HotelActorBookingForm) and sending it to actorhotel@actorhotel.hu, please refer to "SZIECONF" in the e-mail.
Payment and cancellation policy
The payments can be done in cash/by card/ or transferring the money to the hotel account* and it has to be done by 15th November, 16:00 (local, Hungary time).
Please do not proceed with the payment until your reservation is confirmed by the hotel!
Bank details
Name of the bank: Magnet Magyar Közösségi Bank Zrt.
Address of the bank: 1062, Budapest Andrássy út 98.
Firm code: 01-10-04611
Bank account for EUR payment: HU 12 1620 0106 11633271 00000000 IBAN
SWIFT: HBWE HUHB
Free cancellations can be done until 15th November, 16:00 (local, Hungary time), after this the 100% of the price has to be paid.
Website: http://actorhotel.hu/en/
Location: The conference venue can be reached in about ten minutes with Tram 51.
---
Hotel Rila ** – hostel style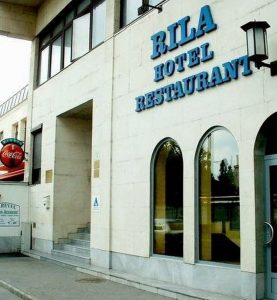 Offers of the hotel
Single room (one bed) – 9000 HUF (27 EUR)/room/ night including breakfast
Double room – 12000 HUF (36 EUR)/room/night including breakfast
The prices include taxes and access to Wi-fi.
Reservation instructions
You can make your reservations via website of the hotel. If you choose this hotel, please in the notes write the SZIECONF code.
If you would like to stay with someone else, then when you apply please write also in the notes.
Payment and cancellation policy
Payment can be done at the hotel at arrival in cash/by card.
You can cancel and modify your booking by 23rd November, 16:00 (local, Hungary time).
Website: (where you can make your reservation) http://www.hotelrila.com/
Location: The conference venue can be reached in about five minutes on foot.
Tour
Tour fee (90 Euro) covers lunch and dinner and visits to some Budapest tourist sites.