The Italian Society of NIR Spectroscopy – SISNIR in collaboration with the Aquaphotomics International Society organises a Summer School on Aquaphotomics, a new "omics" discipline inspired by NIR spectroscopy and devoted to the study of water molecular systems by means of all types of spectroscopies. The Summer School, that will take place in Rome from September 1st to September 2nd 2023, is aimed of introducing the main aspects of Aquaphotomics to researchers working in the field of NIR spectroscopy and chemometrics.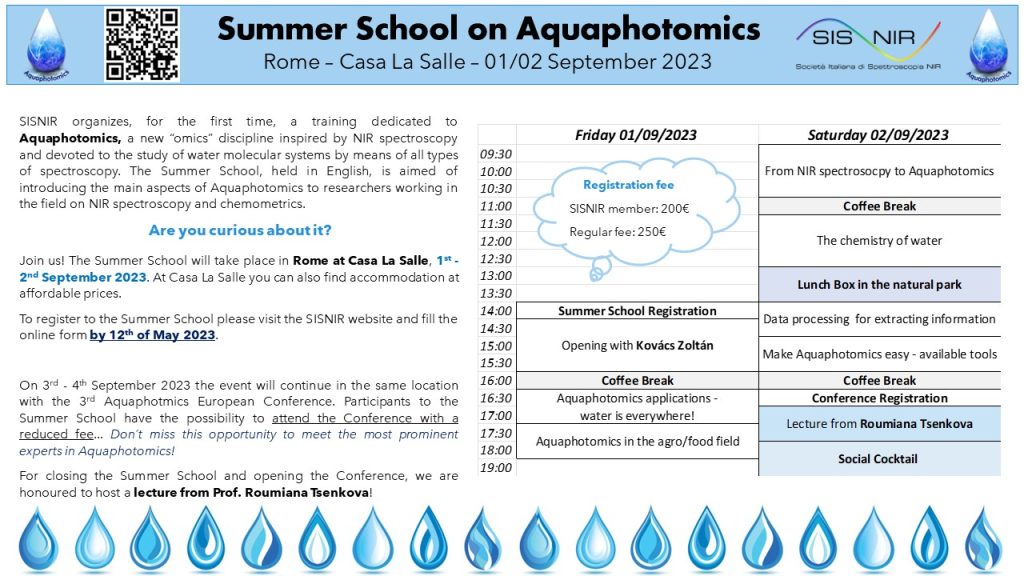 For further information about the Summer School on Aquaphotomics, please visit https://www.sisnir.org/summer-school-2023

Furthermore, on September 3rd-4th 2023 the event will continue in the same location with the 3rd Aquaphotomics European Conference, a great opportunity to share ideas and applications about this cutting-edge discipline as well as to discuss with the leading experts in Aquaphotomics. Participants to the Summer School have the possibility to attend the conference with a reduced fee.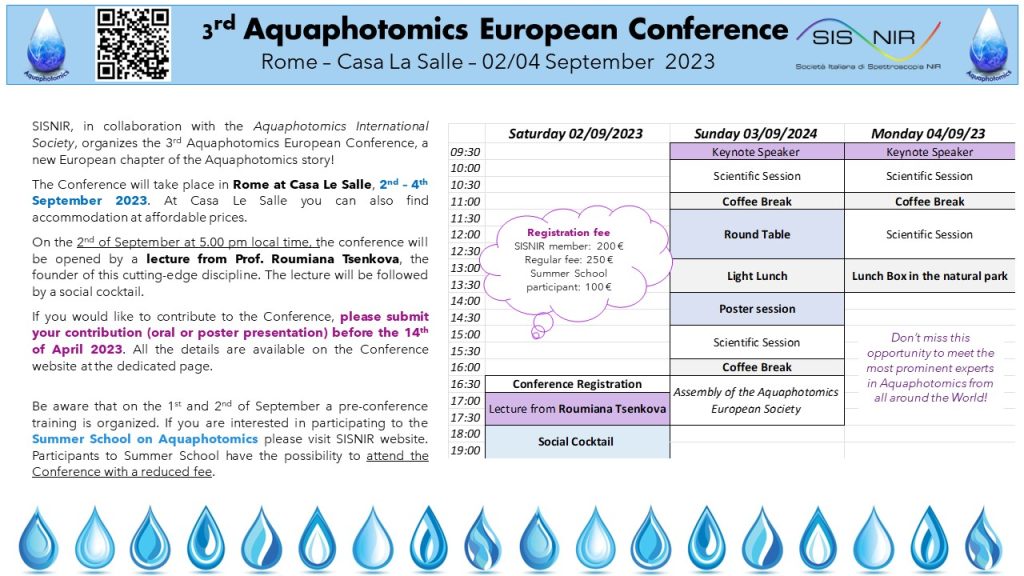 For further information about the 3rd Aquaphotomics European Conference please visit https://www.3aec.sisnir.org/index.php