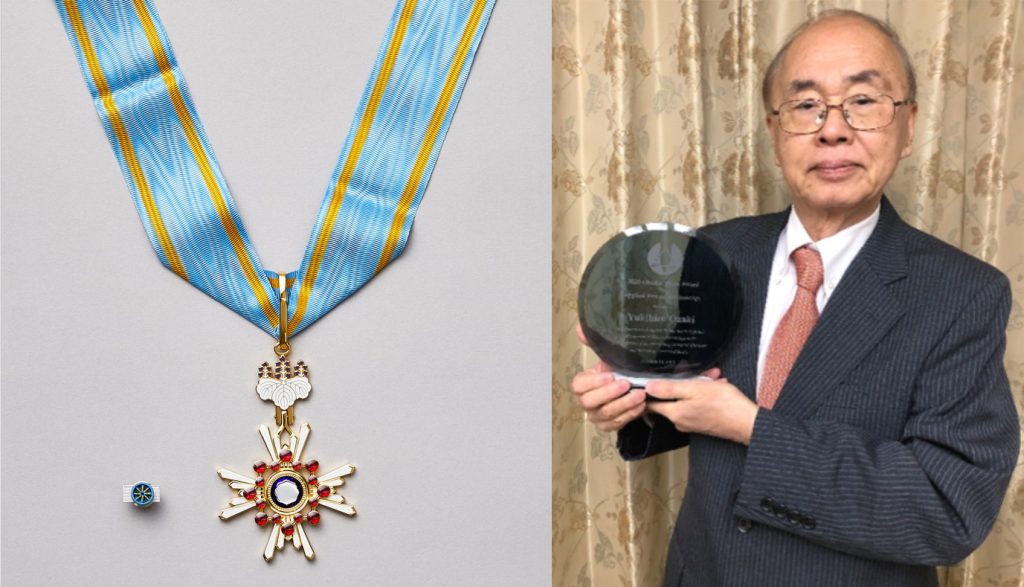 We are delighted to announce that Professor Yukihiro Ozaki will be awarded the Order of the Sacred Treasure, Middle Cordon. He is a long-standing research collaborator for us and a leading authority of spectroscopy in Japan.
This Order of Culture is awarded to persons who have made particularly outstanding achievements in public service or in other areas of scientific or cultural development over a long period of time.
It is a great honour and we have just invited Dr. Ozaki to be a speaker at a webinar organised by our Aquaphotomics International Society in April! A recording of his presentation is available on our website, so please don't miss it!
Aquaphotomics Spring Webinar – Top Among the Top
We wish Dr. Ozaki good health and success in his future endeavours.