---
Recordings & Publications
Water Spectral Patterns Reveals Similarities and Differences in Rice Germination and Induced Degenerated Callus Development
by Zoltan Kovacs, Jelena Muncan, Nobuko Ohmido, George Bazar and Roumiana Tsenkova
Download the article: https://doi.org/10.3390/plants10091832
---
Correction of Temperature Variation with Independent Water Samples to Predict Soluble Solids Content of Kiwifruit Juice Using NIR Spectroscopy
by Harpreet Kaur, Rainer Künnemeyer, and Andrew McGlone
Download the article: https://doi.org/10.3390/molecules27020504
---
Identification of Stingless Bee Honey Adulteration Using Visible-Near Infrared Spectroscopy Combined with Aquaphotomics
by Muna E. Raypah, Ahmad Fairuz Omar, Jelena Muncan, Musfirah Zulkurnain and Abdul Rahman Abdul Najib
Download the article: https://doi.org/10.3390/molecules27072324
---
Aquaphotomic, E-Nose and Electrolyte Leakage to Monitor Quality Changes during the Storage of Ready-to-Eat Rocket
by Laura Marinoni, Marina Buccheri, Giulia Bianchi, and Tiziana M. P. Cattaneo
Download the article: https://doi.org/10.3390/molecules27072252
---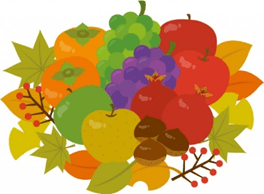 Dear Friends and Colleagues,
It is our pleasure to announce a new aquaphotomics webinar, to mark the closing of our first Aquaphotomics Special Issue – Exploring the Water Molecular Systems in Nature published by the Molecules Journal. The Special Issue has been very successful and we are grateful to all the scientists who contributed with their latest research findings to the continuous growth and expansion of aquaphotomics.
We would also like to express our sincere gratitude and appreciation to Tsuki no Shizuku Foundation for immense support we received in publication of the Aquaphotomics First Special Issue and, in general, for providing the support for aquaphotomics research, projects and publications.
Therefore, it is our pleasure today to announce our Aquaphotomics harvest Webinars Serie, which will feature presentations of the papers published with the support of the Tsuki no Shizuku Foundation. The first webinar in the series of two, will be held on Wednesday, 21st of September, 5PM (JST) and consist of 4 lectures in English, with Japanese subtitles. Each lecture will be around 15 min and 5 min for discussion.
Please find all the information about the lectures at the schedule below. The webinar will be held using Zoom platform free for all who wish to participate. All you need to do is sign up for attendance using a "Sign up" form provided below the schedule.
We are looking forward to seeing you!
---
Aquaphotomics Harvest Webinar 1 – Schedule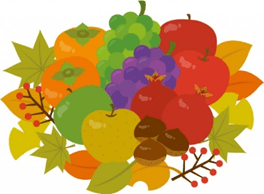 Date: 2022/09/21 (Wednesday)
Start: Japan Time (JST) 5:00 PM / Central European Summer Time (CEST) 10:00 AM
End: Japan Time (JST) 6:30 PM / Central European Summer Time (CEST) 11:30 AM
Presenter
Topic and Affiliation
Zoltan Kovacs
Water Spectral Patterns Reveals Similarities and Differences in Rice Germination and Induced Degenerated Callus Development

Full professor, Department of Measurements and Process Control Institute of Food Science and Technology Hungarian University of Agriculture and Life Sciences, Hungary
Harpreet Kaur
Correction of Temperature Variation with Independent Water Samples to Predict Soluble Solids Content of Kiwifruit Juice Using NIR Spectroscopy

Scientist, The New Zealand Institute for Plant and Food Research Limited, New Zealand
Muna E.Raypah
Identification of Stingless Bee Honey Adulteration Using Visible-Near Infrared Spectroscopy Combined with Aquaphotomics

Postdoc Fellow, School of Physics, University of Science Malaysia, Malaysia
Laura Marinoni
Aquaphotomic, E-Nose and Electrolyte Leakage to Monitor Quality Changes during the Storage of Ready-to-Eat Rocket

Researcher, The Council for Agricultural Research and the Analysis of Agricultural Economics, Italy
---